Come one, come all! It's time for a game!
You read that correctly, I'm hosting another game here on Movies Meet Their Match. This one differs from all of the others that I've had because there is a prize. What exactly are you winning? We'll get to that in due time, but first I should explain the competition with a little history.
My younger sister Fiona and I love to make up games and challenges for each other, and in November we came up with a really fun one. We challenged ourselves to try to draw a celebrity and see if the other person could guess who it was. Naturally, we had to make it harder than that and therefore set a time limit. We had such a blast, that we now want to share the merriment with you all. This is game is to make you guess who we drew!
Sound fun? I hope it is! Let's see how this will work:
- These all are drawings of actors or singers. I will tell you if it is a singer and/or actor and with the actors I will say if he or she is know for older films or if he or she is more contemporary. To clarify, when I say "older films" I mean the 30s-70s. "Contemporary" means anywhere from the 80s-the present. Note, sometimes one of these people might be known from both times, but I'll put the time that he or she was the most popular.
- I am just sticking to calling these people either actors or singers, but please note that they might to other things as well. I just don't want to give away too much.
- Remember that we drew these very quickly, the standard being about 6 minutes. Some differed, so I will tell you the exact time for each. That being said, some of these are really hilarious because of how bad they are. I especially had a bad habit of not finishing and neglecting to give people eyes, jaws, pupils, and the like. Sorry about that, as it makes it extra difficult.
- If the picture isn't the greatest, then we mean no disrespect to the person it is based on, we were just having fun!
- Sorry that some of the photos aren't the best quality. Fiona edited them, but some were a little stubborn.
- Please guess whatever comes into your mind! Don't be afraid that you might guess the wrong person, so even if you don't know, give it a try! When showing the pictures to members of our family, some of them guessed people who looked more like them, so I will highlight those when I reveal the answers. You might get featured as well if we decide that your guess is awesome!
- Comment below with your guesses and include the corresponding numbers. Don't worry, I have the comments on moderation so no one will steal your guesses.
Other than that there aren't really many rules, as it is nearly impossible to cheat in anyway. We hope that you enjoy yourselves!
Now, about the part that you are all waiting for with bated breath, what is the prize?
The winner gets to pick another famous actor or actress for my sister and I to draw in 6 minutes! I will feature our drawings here on my blog in January.
I think that covers it! Good luck guessing the following:
(1) Art by Fiona.
(The story behind this one is that Fiona drew part of it in 6 minutes, but then she liked it so much that she finished it later)
This next one is weird, because out of random choice we both unknowingly drew the same person!
(2) Art by MC.
(I know, it's so terrible. Note to self, don't attempt to draw teeth when I'm short on time.)
(2) Art by Fiona.
(3) Art by Fiona.
(Yeah, we all know that it's pretty bad.)
(Trust me, #17 and #18 look nothing like the people who they are supposed to, so guess anyone!)
(This is by far my worst one.)
Older Actor. Time to draw: 6 minutes.
How my sister and I feel right now: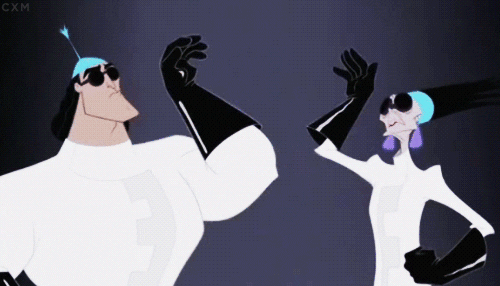 Now it's up to you guys! Guess away! I'll see you on the 19th.