Hi, guys!
Today I'm doing something as a belated Father's Day commemoration. I have talked about my work here on this blog before, but not in a lot of detail. Well, if you didn't know, I'm my dad's "sidekick"! We work together every day doing things around various properties. I love spending all day with him and thought that I could show it off through my specialty: movies! Each of these images or GIFs is going to show how I've felt through out our experiences together. This is all to make you laugh! I hope you have as much fun reading this as I did making it.
I should begin with how my dad and I think of ourselves as Jim West and Artemus Gordon from The Wild Wild West. Yes, I'm the female version of Artie!
Whenever the two of us alone one of us will say:
Though, sometimes tensions get a little high, then dad becomes Sherlock and I'm Watson.
Watson: "I've been reviewing my notes on our exploits over the last seven months. Would you like to know my conclusion? I am psychologically disturbed."
Sherlock: "How so?"
Watson: "Why else would I continually be led into situations where you deliberately withhold your plans from me? Why else?"
Sherlock: "You've never complained about my methods before."
Have to start with waking up. Which is never pretty for me.
Me: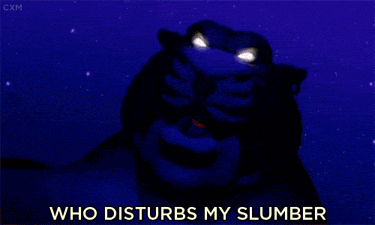 It's ironic how little sleep I get based on how much I love to sleep...
*My dad tells me to do something*
My brain processing what that was: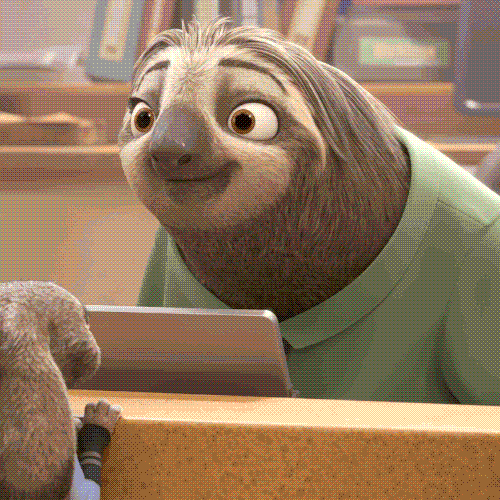 With that, anytime ANYONE gives me instructions, they are like Gobber to Hiccup in How to Train Your Dragon.
"Stay. Put. There."
You have to be very specific. Or at least, they think they have to be very specific...
100 times each day:
Dad: "Run get that!"
Me:
I run A LOT each day to go get tools. It is a commonly joked about thing in my house how I run EXACTLY like Napoleon Dynamite...
But, running is not that bad. I put a good face on it.:
Me: *I get too close to something my dad is working on to get a better look*
Dad: "Wanna lose your nose?"
Dad: "Hold this and don't let it move."
MC: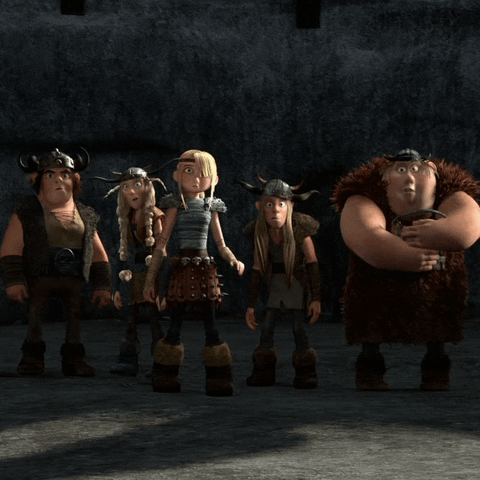 I'm Fishlegs. The words "don't let it move" are magic because as soon as they are spoken I can't STOP moving.
Me, showing off my skills with a tool:
Me: *was zoned out*
Dad: "You weren't listening!"
Me: "I guess we're going to have to be patient and just wait."
Dad:
We clean and rake up the properties each week and there is this one spot that is right next to a dumpster. This is always me:
Whenever my mom or sisters ask, "Do you have sunscreen on?":
Me: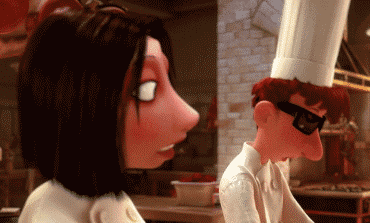 I'm sorry to say that 95% the answer is, "No..." But, hey, I almost always have sunglasses!
Dad: *trying to figure something out*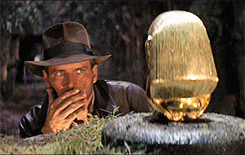 Me: *thinking it looks unsteady*
Me: "Dad, there's a dead mouse over there that we should take care of."
Dad: "How old is it?"
Me: *Tony Stark impression* "I don't know, I didn't carbon date it!"
My dad loves to plant things. He hasn't said it out right, but I think gardening is one of his hobbies. And whenever he gets me involved it becomes the scene from The Quiet Man (1951).
When I volunteer, I sound uncannily like DJ in The Last Jedi, with saying, "I can do it."
Whereas with other people I know they sound like him with, the "pre-do it discussion about price".
Me, when I come in for a drink: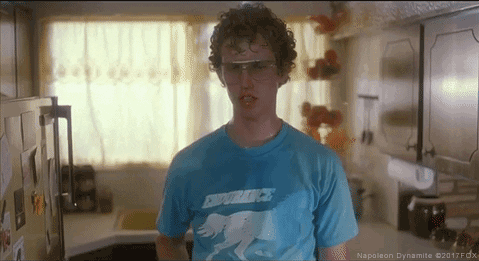 Me, when I thought we were done...but we aren't even close:
Me, when we're finally done for the day.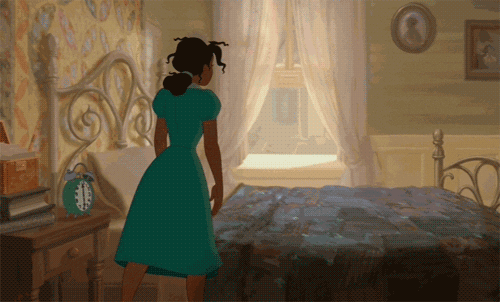 And now I'm done with this post! What did you guys think of this peak into my work? Can you think of a better GIF to show me dropping/not holding something still? I'm sure it's accurate!
Bonus: Try to guess which things actually happened and which were I merely thought in my head...
What about your work or daily lives? Tell me about things like this! If you want to see another post of this kind (I'm thinking about doing one on driving...) let me know!
Thanks for reading!